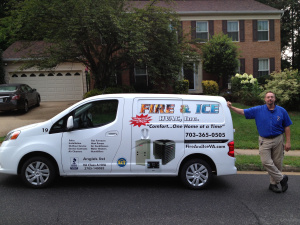 Fire & Ice HVAC, Inc.
2801 PS Business Center Drive Woodbridge, VA 22192
703 - 365 - 0505
http://www.fireandiceva.com/
fireandicehvacinc@gmail.com

We offer expert installation and maintenance by a highly skilled team of professional technicians.

Fire & Ice HVAC, Inc. is a family owned and operated company. We are a company that believes in fixing it right the first time. We are life-long Northern Virginia residents located in Woodbridge, Virginia. Our highly trained and experienced technicians have what it takes to fix any job.
Commentaires
Ajouter un commentaire
S'il vous plaît connectez-vous pour pouvoir ajouter des commentaires !